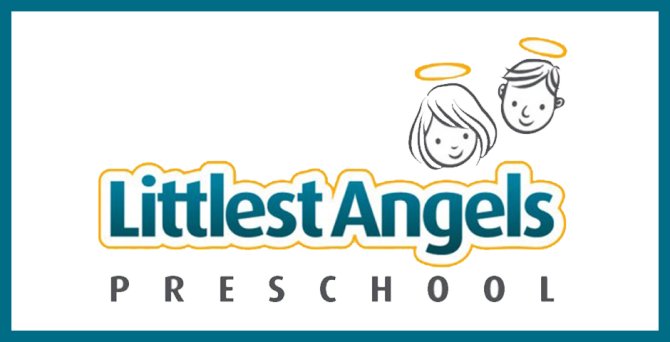 LIC#414000219
PRESCHOOL HISTORY
Littlest Angels Preschool was established in 1996 as a quality, caring preschool. Since that time, Littlest Angels has grown significantly from two original classes to now offering six (6) preschool classes, offering quality care to children ages two to five years old. Through this growth, we have continued our tradition of providing a warm, loving and nurturing preschool that truly enriches our community.
OUR PHILOSOPHY
The purpose of our school is to demonstrate the love of God to little children. We believe that each child is a valuable and unique individual. In age-appropriate ways, the children learn how special they are in the eyes of God through participation in weekly chapel time with a Bible story, songs, and prayers.
We believe it is our responsibility to support, encourage, and nurture the intellectual, social, emotional, creative, and physical development of each child. It is our goal to help create a life-long positive attitude about school, learning, and God for each child!
We believe that the school, as well as the family, must be sensitive to the social and personal skills that encourage children to accept responsibility for their behavior and become caring individuals. We generate an atmosphere in which compassion, understanding, respect and tolerance for others are carefully woven into the daily pattern of living and learning together.
Littlest Angels Preschool welcomes all children! It does not discriminate on the basis of race, sex, color, religion, ethnic or national origin, special needs in the administration of its admission policies.
OUR STAFF
Our staff is a group of highly trained and experienced teachers who bring a wealth of love, energy, and dedication to their students. All of our staff is trained in early childhood education, and meet California state requirements. Each teacher is supported by at least one assistant. Our teachers and assistants work together as a team.
We believe in teamwork and strive to encourage teachers, assistants and parents to work in partnership so that each child can be all that they can be!