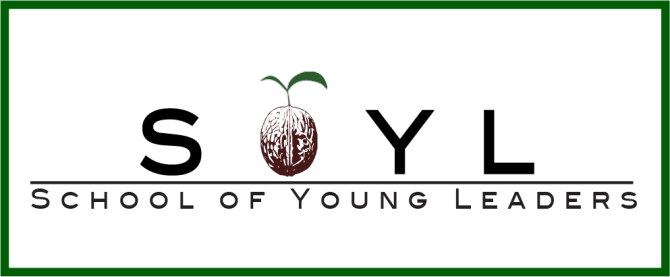 SOYL Program Details
What is the School Of Young Leaders (SOYL)?
SOYL is an intensive summer discipleship program. Our mission statement is, "To provide quality education, mission and leadership experience for youth." To accomplish this goal, our 7 week summer intensive training will focus on 3 core competencies; New Testament Overview, Communication Skills and Leadership Training.
What is the program length?
SOYL is a summer intensive discipleship program consisting of 6 weeks of study with an additional week-long mission's trip. This makes SOYL a 7-week program.
What will I be doing for 7 weeks?
The 6 weeks of study are split into two, 3-week cycles. The two cycles will be hosted in two distinct locations within the Bay Area. The goal is to give SOYL students a diverse experience, gaining new perspectives on the different cultural, spiritual, and socioeconomic needs that exist in one of the most diverse locations in the US. The seventh week will be a mission's and reflection week followed by a Graduation Banquet.
Students will be enrolled in 3 courses: New Testament Overview, Small Groups Communications, and Focus & Leadership.
Students will be planning and executing projects - projects that will give students valuable, real-world experience in ministry work, social work, and community outreach.
Students will take field trips throughout the Bay Area. Trip locations may include, but is not limited to:
Facebook HQ
Historic China Town, SF
Stanford University
Google HQ
Museums
Finally, students will spend the 7th week of the program outside of the Bay Area. This week will be used to decompress and to reflect on the summer's events.
What is the cost of the program?
Tuition cost per student is $4000.
The cost of room and board is included in the tuition cost. This means housing and food will be provided for the duration of the program. Meals provided includes breakfast, lunch, dinner, and snacks.
All required materials needed during the program is provided. This includes textbooks, writing supplies, etc.
Transportation is also covered in the tuition cost. This means that we will provide the means to transport students to mandatory meeting locations. However, we do not provide transportation for leisure purposes outside program parameters. If you want to go out for a movie night, SOYL will make an effort to provide you transportation, but is not obligated to do so.
Field trip costs are also included in the tuition.
Basic needs will also be provided for during the length of the program. This includes but is not limited to laundry detergent, toiletries, feminine products,
Are there financial aid/scholarships./grants available?
Yes! We offer scholarships and financial aid on a case-by-case basis.
How many students are accepted each summer?
There are only 20 spots available for enrollment. We admit applicants on a rolling basis until all 20 spots are filled. After this, we will continue to accept applicants onto a wait-list. Wait-listed applicants will be notified as spots become available.
Who is eligible to apply?
To be considered for admittance into the summer program, all applicants have to meet all of the following criteria:
18-27 years of age
Is a high school graduate or has GED
Available June 25 – August 11, 2018
Clean Background check
Can pass a drug test
Has valid Identification